Stylish, easy-fit, hard-wearing wall covering helps food chain brighten image and boost sales
Quality and comfort are two of the key factors being boosted by the Spanish fast food chain, Pans & Company, as it carries out an ambitious expansion plan in 2016, complete with a new brighter image to draw more custom.
And the surfaces chosen to provide evocative, clean surroundings for the firm's outlets are produced by Panespol®. This is our top-selling white Urban Brick model, which harnesses light and brightens spaces, bringing a street-credible but very hygienic feel that is essential to outlets offering quality food product.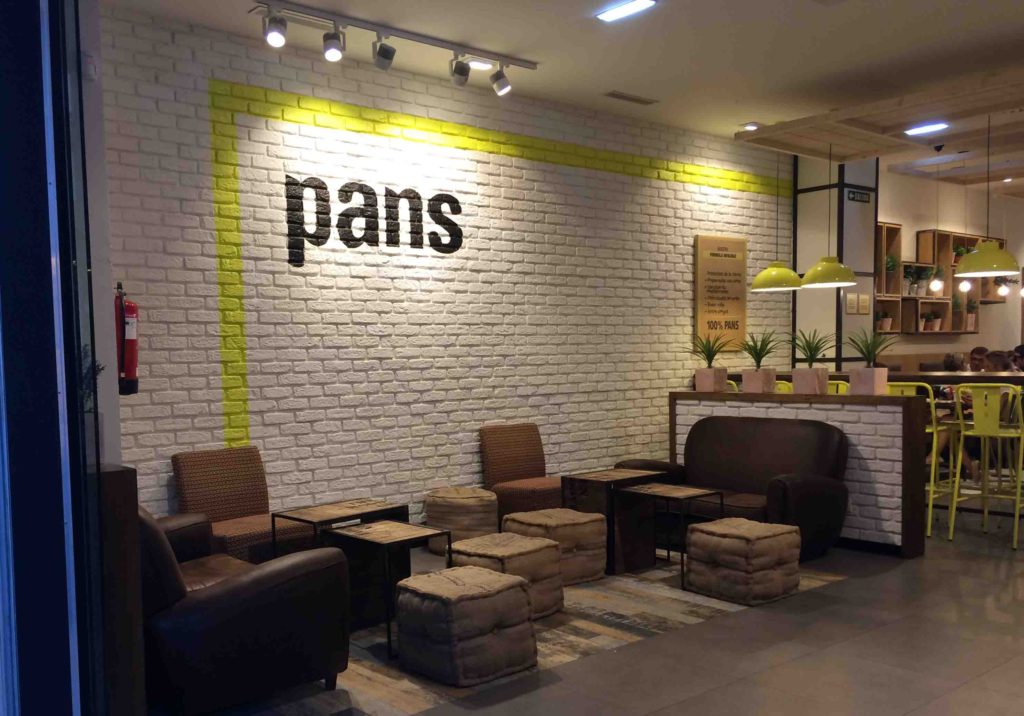 Pans & Company, which is currently celebrating 25 years of business, aims to add more than 10 new restaurants in Spain in 2016, six of them before the summer. So far, the chain has opened two brand new restaurants in Madrid. The new outlets feature a special zone, Café Pans, where customers can sit and savour coffee and pastries.
Locations lined up for new Pans & Company openings – where you can see Panespol's® white Urban Brick panels enhancing the chain's new image – are Valencia (2 stores), Castellón, Badajoz, and another in Madrid.
New interiors push custom up 30%
The enduring decorative appeal of our white brick model has a history in interiors that dates back to the 1960s and works on a psychological level. READ more about this by clicking here.
The new design is certainly working for Pans & Company. The changes, which have been made to all the chain's own outlets as well as franchised businesses, have brought a 30% increase in custom, announced the firm's website.
The firm, part of the The Eat Out Group, was set up in Barcelona in 1991. It is now running a campaign to give its product a more homely image, associating its baguette-style 'sandwiches' with a community mum (bocadillos de madre) image.