The importance of creating a vibrant presence with your stand at trade fairs and in conference exhibition spaces cannot be underestimated.
This is where a lot of your business comes from and if you're looking to attract new clients you want people drawn by the magnetism of your stand.
Panespol® systems will add the decorative panache to your stand displays and panels to turn your space into a honey pot for conference visitors and delegates.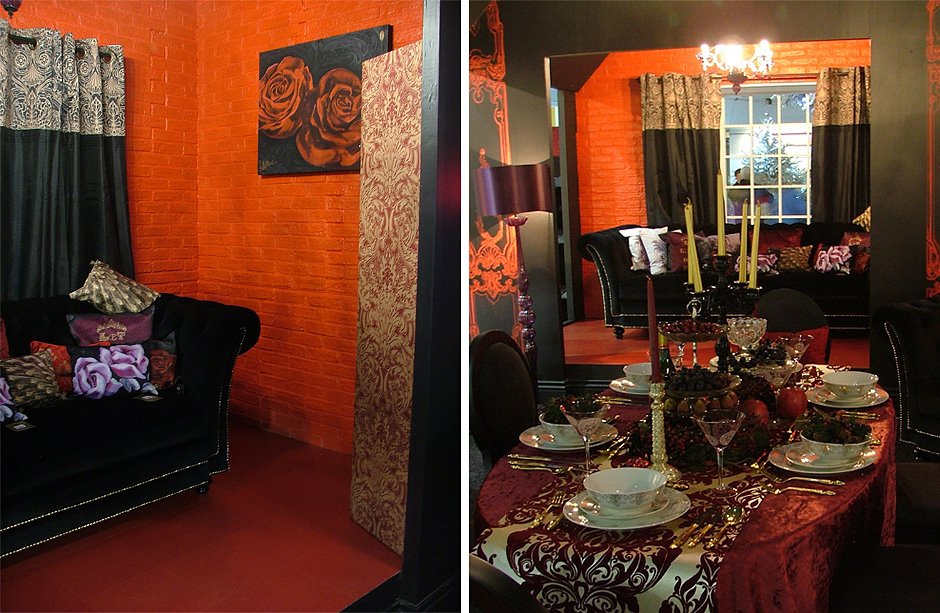 British homestyle consultant and TV personality, Laurence Llewelyn Bowen, made great use of our lightweight panels to stand out from the crowd at the famous Ideal Home Exhibition. He chose the Cara Vista (P-015) model as the classy mood-setter for his space, and we customised the panel colours exactly to his needs. Panespol® panels can be made to any colour on the RAL colour chart.
Having such an easy-to-assemble solution makes our panels perfect for exhibition spaces – no building involved, just measuring, cutting, gluing to your surfaces and painting over the joins (all materials provided).
One of our clients, coffee firm El Globo, used our Panespol® Refractario 9016 model to create a dramatic effect to promote its Black Essence product at a major Spanish fair in Avilés (Asturias).
Of course, we are proud to have our product enhancing the visibility of distinguished firms when they go on the road to show off their own ingenuity. We felt especially satisfied when the corporate scenographers Escato chose our imitation Slate 9016 panel to bring about a highly elegant effect for the exclusive Barcelona lighting and furniture design company, Bover.