When the leading international clothing chain, Bershka, came up with a concrete proposal for Panespol® to supply its shops with a special smooth beton imitation, some fast thinking was called for.
Panespol® founder and managing director, José Juan Leva Candela, points out that the models requested not only meant a thickness (between 30 and 50 cm) his company was not used to working with, but the pieces had to have four sides. The Panespol® manufacturing process had previously only allowed for three-sided pieces.
"We had to invent a new way to make these pieces so that a single mould could shape the four sides without compromising the project's aesthetic demands,"
said José Juan.
"Then we had the added complication of being able to turn out a total of 25,000 pieces in record time, and this meant us substantially altering both our mould-making process and the way we handle our raw materials,"
he continued.
The effort was worth making, and not just to work with such a distinguished client. As José Juan Leva acknowledges, the trend in concrete and beton is growing.
"The tendency in retail is certainly moving that way, and there is a demand for greater variety among the structures which imitate different concrete finishes. While I see it as an avant garde trend, it is really about variations on a classic theme."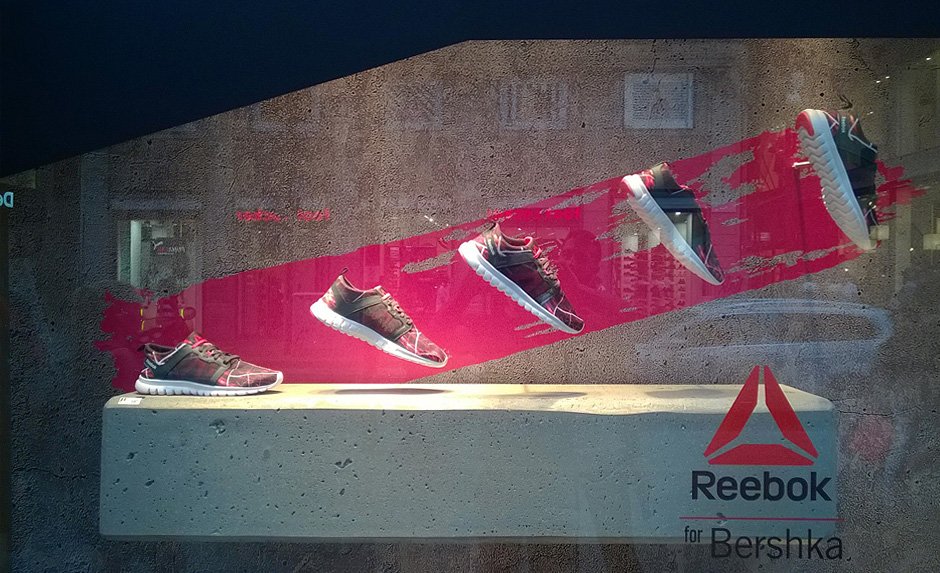 The firm's willingness to meet exacting requests in satisfying the needs of designers and decorators is one of its hallmarks, and with the Bershka project Panespol® has once again proved it is up to the level required by the aesthetic end of business.
"Panespol® today is certainly not just making classic panels in brick or stone, since our materials can be used to give different forms to the ideas of the most sophisticated designers, and this means bringing to life any kind of ideas proposed by our clients," concluded the MD.