The broad, appetisting appeal of Panespol® systems could not have wished for a better showcasing opportunity than being the main element of the set for a TV MasterChef show.
Set in the snowy surroundings of the ski resort of Cerler, in the Aragonese Pyrenees, the filming of a recent episode of the Spanish version of the worldwide culinary programme—which regularly attracts over 3 million viewers—featured our stylish slate slab model (Laja fina) as the facade of the worktop for the show's contestants.
This black, elegant finish was also used to provide pillars for the backdrop to the nervous, hard-working would-be kitchen maestros as they tried to impress their famously-rigorous judges.
The programme went out on the main state channel in Spain, TVE, on Sunday, April 16, with the Panespol®; logo proudly included among the final credits as a MasterChef collaborator.
Laja Fina is one of 25 stunning surfaces available in a range of shapes, colours, and textures in the Panespol® SLATES line.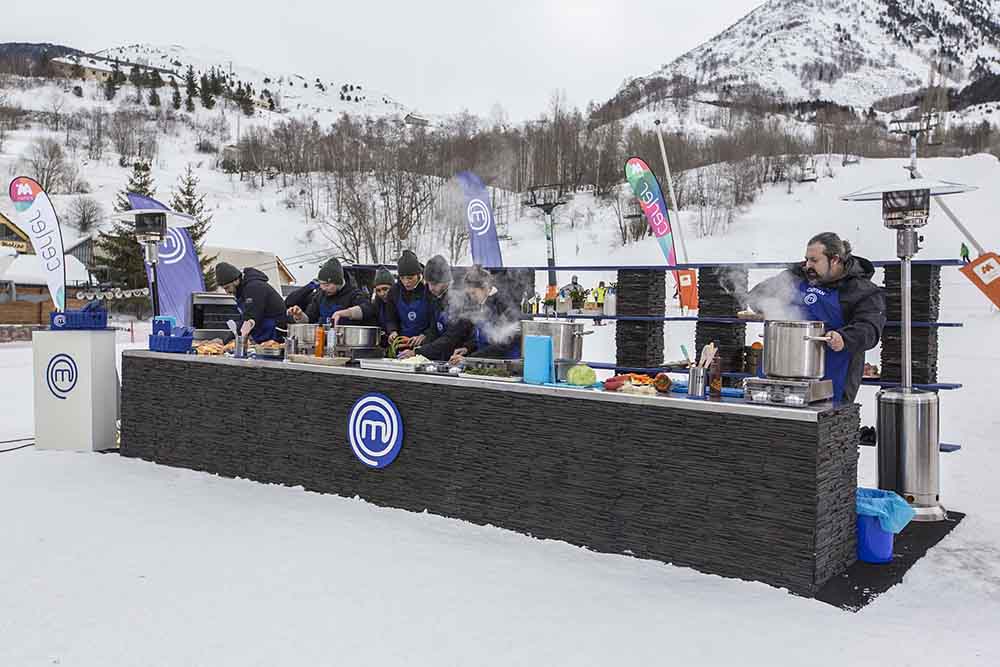 Making Off:
GuardarGuardar